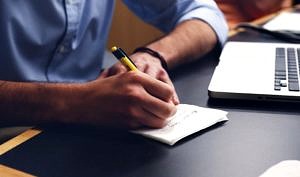 The registration for the seminar
"Advanced Methods of Management Research (IM IV) is now open! Please register via StudOn.
Topic
Management of Corporate Scandals. An International Comparison.
With the recent Volkswagen Dieselgate, once again, corporate scandals as well as its respective crisis communication strategies became of crucial importance. Nevertheless, this corporate misconduct is not the first one since business exists, and the question arises of whether specific characteristics foster the outbreak of a scandal? Moreover, which measures have proven to be successful in a post-crisis response strategy?
All those questions will be addressed from an international comparison perspective.
Registration and Prerequisites
Please register for the seminar until 10.04.2018 via StudOn.
The seminar is a mandatory prerequisite for those students who want to write their master thesis at the department of International Management. In order to participate in the seminar students must have passed Foundations of International Management I & II.
Further information
All further info will be published here.
---
Lecturer:
Job title:

Chairholder; Dean of International Affairs

Phone number:

+49 911 5302 452

Email:

wiwi-im@fau.de
Advisors:
Job title:

Teaching and Research Associate

Phone number:

+49 911 5302 468

Email:

marcus.conrad@fau.de