Global HRM and ethical challenges in Asia and Europe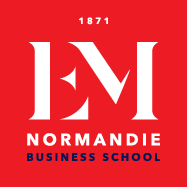 This master course will be offered as a block seminar by Muriel Durand, Associate Professor of Cross-Cultural Management at EM Normandie (France).
The participants of this seminar will get an overview of comparative HRM practices on a global scale. During the course, you will learn to understand and analyze global talent management and challenges associated to internationalization strategies, as well as to anticipate development of specific cross-cultural competencies in Asian contexts compared to European ones. Please see the module handbook for further details.
The course is suitable for MIBS students studying Asia or Europe in their area studies.
Register here: https://www.studon.fau.de/crs5023789.html