Free Specialization Module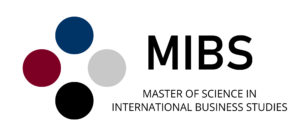 The Free Specialization Module (FSM) in the MIBS allows students to take electives of their choice within the Area studies. A maximum of 20 ECTS is allowed as FSM in the Area Studies. All courses taught at FAU can be considered as FSM, if accepted by the area coordinator.
Courses that are listed in the module handbook in the respective Area are regular Area courses and no FSM. Courses that cannot be found in the MHB under an Area heading are considered as FSM, in case they are accepted by the area coordinator. FSM are only courses at FAU, abroad courses do not belong to this classification.
Please read all information given on the homepage as well as in the module handbook carefully in order to be allowed to take a FSM.
If you are looking for accepted courses for the FSM, please have a look at the end of the most recent module handbook for the MIBS: click here and choose MIBS
In case you have found a course that was already accepted, please inform yourself at the respective department if the course is still offered and is still open for MIBS students, under which terms the course is offered, and whether there are any restrictions on admission. If you have to write a paper for a course, it is mandatory that it is related to your chosen Area focus. If the course was recognized as an FSM before, it is necessary to visit the examination office (Mrs. Baumann) during the examination period and fill in a form that includes the course name and examination number. The examination office will register you for the course.
In case you found a course that has not been accepted yet, you will need to file for acceptance for your respective Area.
For Areas English-speaking countries and Romance countries:
If you want to take a course not included in the FSM list yet, you will have to send a written statement to your Area program coordinator (English-speaking countries: Prof. C. Moser; Romance countries: Prof. Gardini). This written statement needs to state why the respective course is suitable to your area and which objective you pursue by taking that course. The letter of two pages needs to contain the following information:
– First and last name of student
– Matriculation number of student
– Course name and chair / professor
– Course number / course unique ID (4 digits)
– Examination number(s) (5 digits)
When a course is accepted, you will get a learning agreement and the examination office will register you for the course within the examination period.
For Areas Europe and Asia:
Please use this form to apply for a learning agreement.
Job title:

Teaching and Research Associate

Address:


Room 5.214

Phone number:

+49 911 5302 102

Email:

laura.kirste@fau.de
Consultation hours:
Exclusively by appointment on Tuesday, Wednesday, and Thursday between 15:00 and 17:00

Responsibilities:

Coordinator: Master in International Business Studies (MIBS)

International Management Solutions (IMS)

Managing Intercultural Relations (IM III)