Memorandum of Understanding signed with Pondicherry University, India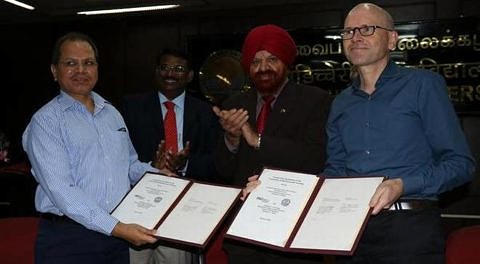 The Department of International Business at the School of Management, Pondicherry Central University, India and Professor Dr. Dirk Holtbrügge, FAU, Chair of International Management, signed a Memorandum of Understanding (MoU) on research and teaching on 03rd of January, 2018.
After the ceremony, Pondicherry University Vice Chancellor Dr. Gurmeet Singh stressed the importance of cooperation in research and teaching, and sharing of good conventions and best practices, among higher learning institutions.
Detailed information can be found here.