Teaching in summer term 2020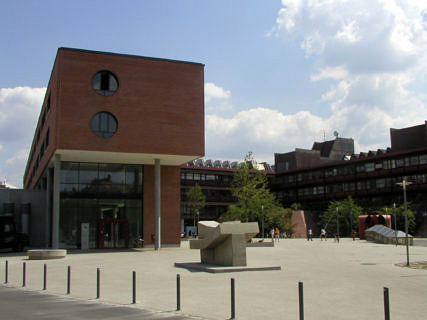 Last updated: 17.04.2020. Kindly note that this information may be subject to changes. Please stay attentive to our websites and StudOn courses.
Dear Students!
Due to the continuing COVID-19 crisis, we are preparing for a digital start into summer term 2020. Please see the following list for detailed information on our courses.
Bachelor:
Internationale Unternehmensführung: Will take place digitally.
Management in Emerging Markets: Will take place digitally.
Intercultural Competence: Unfortunately, the seminar in intercultural competence will not be offered during the summer term. The seminar is highly interactive and requires the attendance of at least 25 students. This minimum number of participants has not been reached this semester, which we ascribe mainly to the current Covid-19 crisis. The course will be offered for IBS students again during the next winter term.
Master:
Please find all information concerning course materials and workflow in the respective StudOn courses. We are updating all information continuously. Please rest assured that we are doing our very best to keep teaching and to ensure your continued education here at FAU WiSo.
FAU WiSo has made enormous efforts to ensure an instructive summer term 2020 for everyone – we would like to thank all of our colleagues at other departments who are offering their courses in a digital format! If you'd like to learn more about WiSo Virtuell, please visit wiso-virtuell-2020.de. For updates regarding FAU and the Corona crisis, please see https://www.fau.de/corona/.
We understand this is an especially challenging and demanding time for students and staff. In case you have any concerns, please contact the responsible research assistant. You can find the respective contact person on the course websites. If you encounter any trouble regarding your course choice, please contact Christina Kempf (for IBS bachelor students) and Laura Kirste (for IBS master students). We are happy to help.
Best regards,
The Department of International Management